 About Us

Lynn Kovach, owner of Polaris Consulting, is personally responsible for all field and office work. As a licensed land surveyor, she is aware of the nuances of the requirements for engineering design mapping.
Boundary determinations and research are one of her areas of expertise. She has been an expert witness for boundary disputes. Lynn specializes in consulting on various boundary and title issues for individuals or for agencies.
All office calculations for boundary determinations or legal descriptions, topographic mapping or construction staking are overseen by Lynn Kovach.
Professional development is important. Lynn believes in taking classes to keep pace with the changing technolgy. She is proud to be one of the first land surveyors in the state to be certified by the CLSA Professional Development Program.



Polaris Consulting has staffing capabilities of up two field crews in house and an additional field crew that we use as an added resource for short term needs. We have the ability to mobilize quickly and the technology to map efficiently. We are able to respond to project timelines in an efficient manner.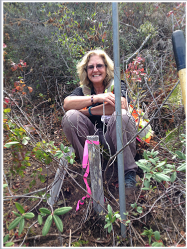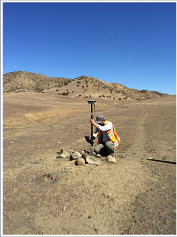 Kathy Nitayangkul is a Licensed Land Surveyor with over ten years of professional experience performing most types of general land surveying practices including: boundary, topographic, A.L.T.A., land division, photogrammetric control, GPS, construction staking, leveling, FEMA elevation certification, right-of-way engineering, and legal description preparation. Kathy returned to school part-time in 2010 to pursue a Master's degree in Coastal Watershed Science and Policy. Her multidisciplinary background has allowed Kathy to bridge science and technology to provide land surveying services. She is technically proficient in both AutoCAD and ArcMap.
Kathy is also certified by the CLSA Professional Development Program.


Lead field surveyor is Ryder Kovach, survey technician. Ryder has been working for Polaris Consulting for over ten years and is very familiar with both field and office survey procedures.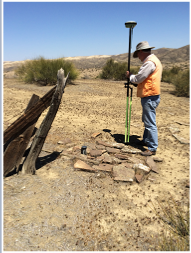 Hans I. Haselbach is our GPS specialist. His years of GPS and Survey technology experience provide us with guidance in correct technical procedures. He is also available to provide consulting services to solve GPS issues or provide direction in implementing geomatic technology.